Do you want to share the real hope behind the holiday through the Christmas story with your children? For a LIMITED TIME you can download this Nativity Coloring book for FREE.
You will receive 5 pages in your free download to color revolving around the Christmas story and the Gospel it brings. CLICK HERE to download your coloring pages!
This coloring book pairs perfectly with our More than a Story: 5 Day Unit Study for Little Hearts at Christmas.
More Than A Story: A Five Day Christmas Unit Study for Little Hearts
The first in the series of Christmas unit studies is More Than A Story: A Five Day Christmas Unit Study for Little Hearts is packed full of Gospel truth and Hope for the Holidays as you try to steer your children clear of all the shiny things that distract during the Christmas season and instead attempt to point them to the foot of the cross.
What is included in this study?
5 structured Bible lessons
Review questions and discussion questions for further comprehension
Scripture memory copy work in both ESV and KJV
Coordinating, age-appropriate activities and crafts
The More than a Story unit study is recommended for ages 3-9 years old and fits perfectly into a homeschool schedule or family Bible study time. It can also be used year after year to reaffirm the ever important truths of the Gospel.
Don't let the holiday season pass you by without sharing the HOPE behind the holiday – the HOPE we have in CHRIST!
CLICK HERE to Purchase More Than A Story Unit Study for just $7.99!
Christmas Study for TEENS
Do you have older children or want to dig deeper as a family? Check out our Unwrapping the Hope Behind the Holiday: 5 Day Unit Study for Teens with a focus on the importance of The Incarnation and the Fulfillment of Prophecy through the birth of Christ and what it means for us today.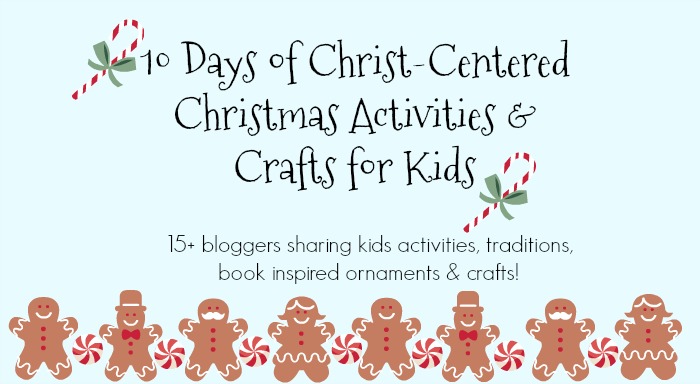 Our 10 Days of Christ-Centered Christmas Activities & Crafts blog hop is filled with lots of fun activities for the family. Our Fabulous bloggers are Inspired by Family, Chaos & Clutter , Paradise Praises, Encouraging Moms at Home, Crafty Moms Share, Thinking Kids Blog, Teach Me Mommy, Proverbial Homemaker, Suburban Soiree, The Awe Filled Homemaker, Future Flying Saucers, Adventures in Mommydom, Spark and Spook, Talking Mom 2 Mom, Clarissa R. West, Pichea Place & Homeschool preschool. You can visit Here for the full schedule of activities.
Lindsey is a stay at home, work from home mom to six children eight years and younger. She homeschools and enjoys large family living. When Lindsey is not changing diapers, cleaning, and cooking meals in her awesome Instant Pot, she is DIY-ing her way around the house. Where she loves learning new skills, her heart is in sharing with other women the message of the Gospel and showing them how to instill those truths in the hearts of their children.
Latest posts by Lindsey S (see all)